Be The Change
An proactive initiative of Fck The Cupcakes by Innocean
Art Director: Dave Varney
Creative Designer: Madison Chan
Senior Copywriter: Jacque Kennedy
Check out the site here:
be-the-change.com.au
Encouraging men to spot the signs of sexism.
With research showing Aussie men hold some of the most misogynistic views in the Western world, we partnered with Innocean to launch their campaign 'Be the Change'—aiming to help shift the gender conversation. We created the UX flow, design and copy for the site, including an interactive film unpacking 34 moments of sexism in the workplace.
be-the-change.com.au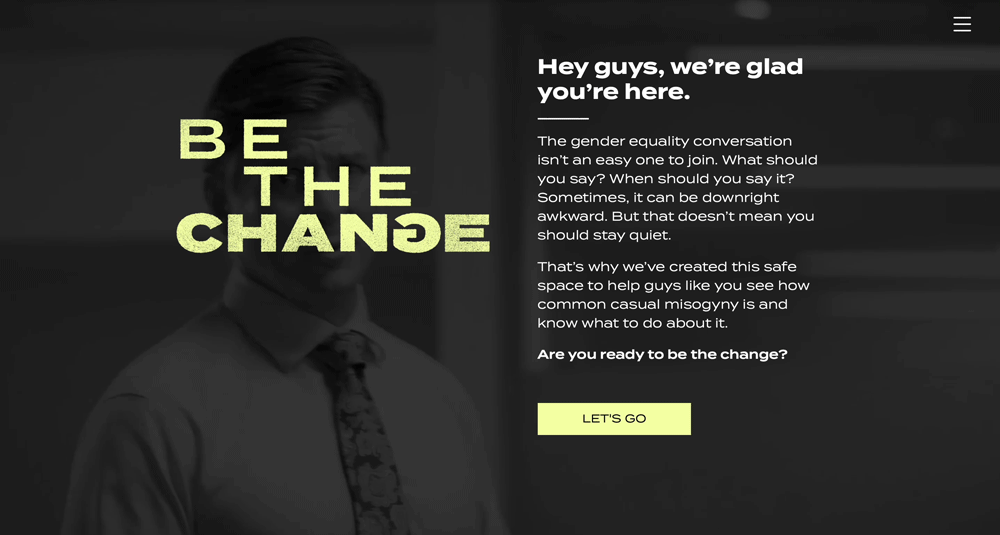 Retrace Magazine


2019

Rhythms of Type

Tutor: Livia Lima
Awards: AGDA Student Awards Finalist



Drawing inspiration from Robert Bringhurst and Emigre articles, this typographic issue explores the rhythms of type in its functional and physical form. With intentions to visualise type as a performance or a dance on stage, this work has a strong focus on tactility and plays with organic grid structures. Not only does this spark curiosity but also creates an engaging user experience.

Style Guide
Sydney Matsuri Japanese Festival
Awards: AGDA Student Awards Finalist 2019
This project was guided by a Japanese advisor.
This concept flyer/poster design for the Sydney Matsuri Japanese Festival uses origami and risograph printing to beautifully showcase craftsmanship in Japanese arts and culture.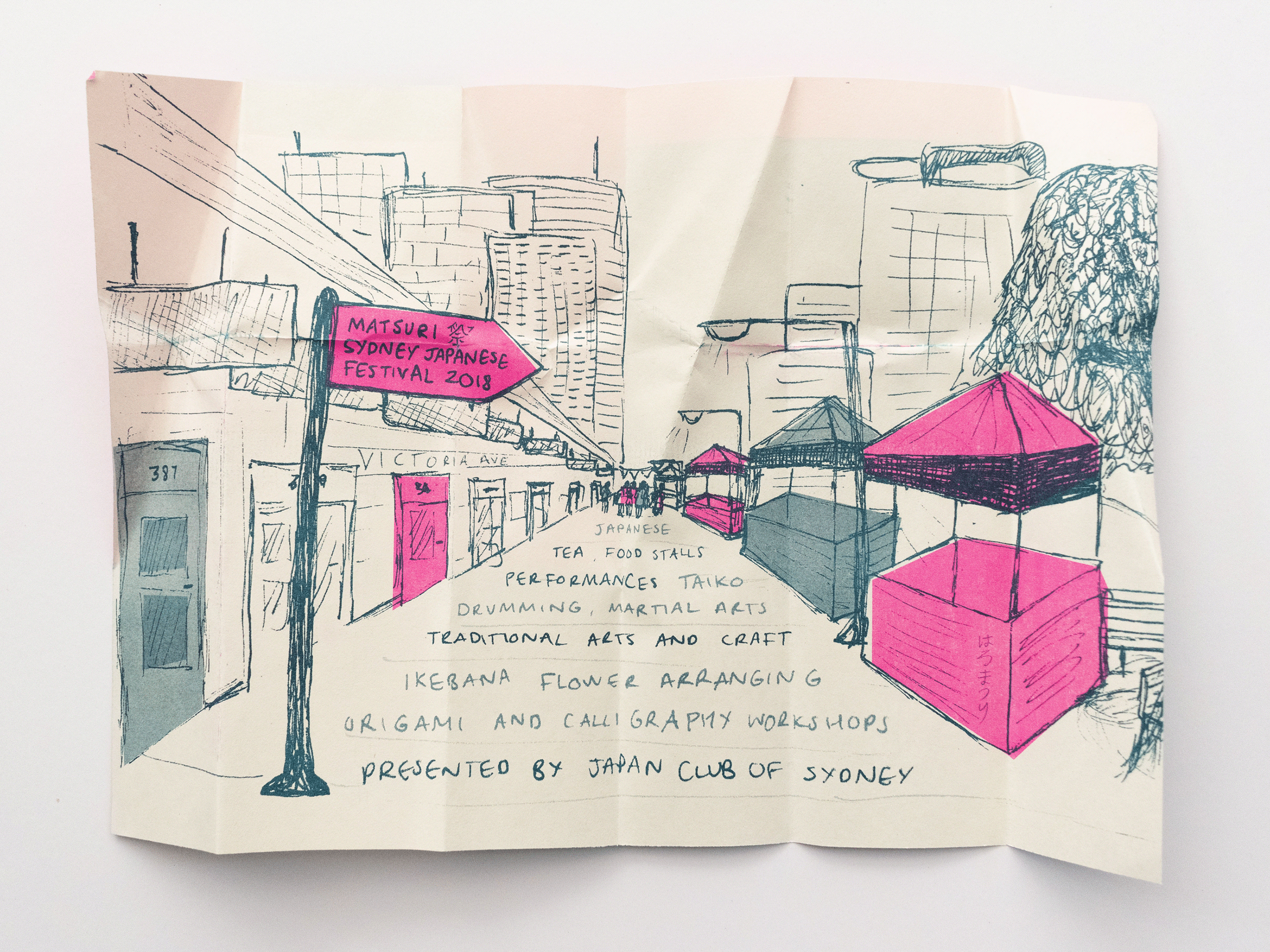 Sydney Royal Botanic Gardens Postcards

Guache, Ink
Digital Collage
Photoshop
A series of illustrative postcards documenting my oberservations in the Sydney Royal Botanic Garden.