Razorfish Culture Code

2022

Razorfish ANZ

In collaboration with Jacque Kennedy, Dave Varney and the Razordish NGB team


Our agency was growing fast, and we needed something to give newbies to get them across our culture – which, at the time, was scattered across a series of emails and HR policies. So, we created a 50-page printed culture bible that covered everything from our agency rituals and values to how to have fun in the office. The book was filled with colourful characters, illustrations and a cheeky tone of voice to help make everyone who read it feel welcome.





Retrace Magazine


2019

Rhythms of Type

Tutor: Livia Lima
Awards: AGDA Student Awards Finalist



Drawing inspiration from Robert Bringhurst and Emigre articles, this typographic issue explores the rhythms of type in its functional and physical form. With intentions to visualise type as a performance or a dance on stage, this work has a strong focus on tactility and plays with organic grid structures. Not only does this spark curiosity but also creates an engaging user experience.

Style Guide
Sydney Matsuri Japanese Festival 2018
Flyer/Poster Design
Tutor: Sophie Cooper
Awards: AGDA Student Awards Finalist 2019
This project was guided by a Japanese advisor.
This concept flyer/poster design for the Sydney Matsuri Japanese Festival 2018 uses origami and risograph printing to beautifully showcase craftsmanship in Japanese arts and culture.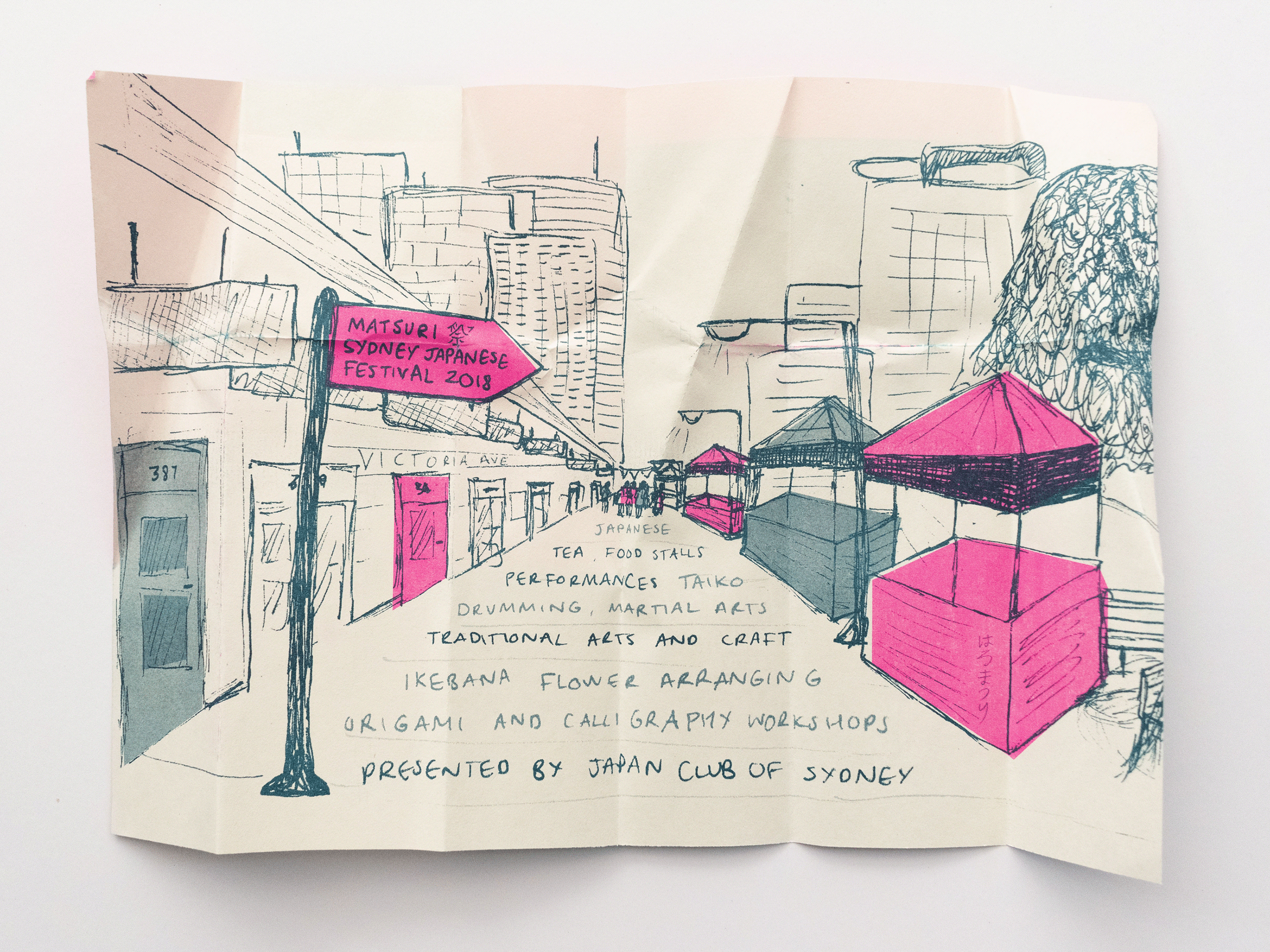 Sydney Royal Botanic Gardens Postcards

Guache, Ink
Digital Collage
Photoshop
A series of illustrative postcards documenting my oberservations in the Sydney Royal Botanic Garden.

Fishing Paradise
2018
Guache, Ink